Train Smart. Train Right.
Have Fun


Melody L. Schoenfeld, MA, CSCS, brings over 28 years of training and athletic experience to a fully-equipped, private space in Pasadena, or online at your home or wherever you like to train. All live, online, or in-person private sessions and written programs are customized to your goals and abilities, while live group classes involve a wide variety of exercises that can all be scaled to your particular needs, and provide a fun and inclusive sense of community (even online!).
All ages and abilities are welcome to Flawless Fitness. The gym itself is equipped for strongman training and powerlifting as well as just about any type of resistance training you can imagine. Equipment includes, but is not limited to: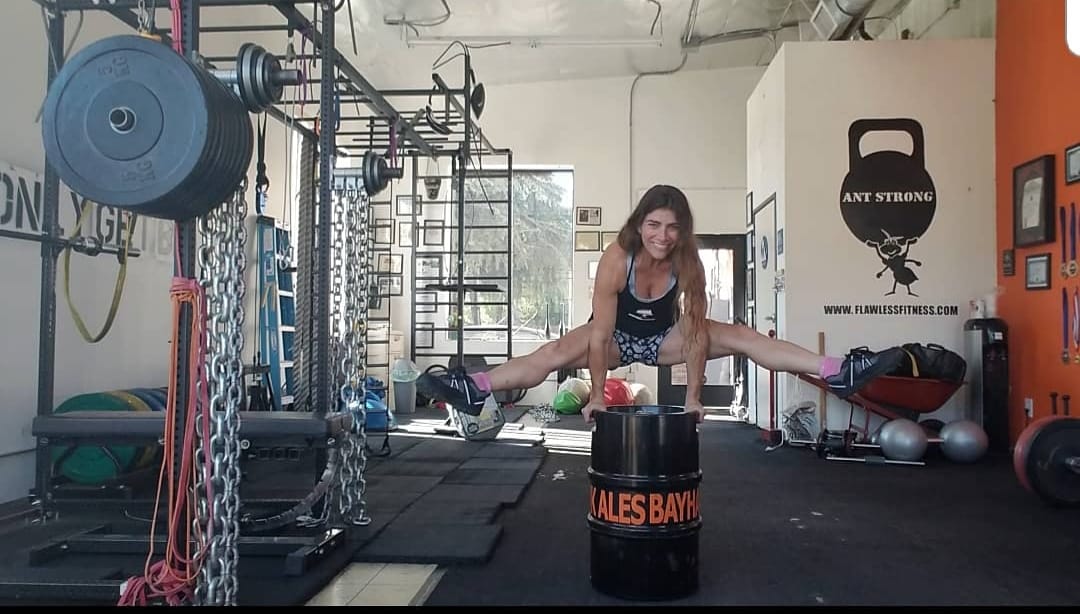 Is on great form, injury prevention, providing the best possible training for your particular goals, and cultivating a newfound (or current!) love of strength training.
Train smart. Train right. Have fun. You can only get better.
Personal Training
Whether it's online or in-person, I can guide you in creating an effective exercise routine that works for you. I will train you to be in the best shape you can be.
Group Training
Group classes are an affordable, fun way to approach high-quality, full-body strength training. Classes use a variety of implements, and all movements can be modified for all ability levels and needs. Classes are conducted both live online and in person, and you do not need special equipment or experience in order to join.
Available For Speaking Engagements
Melody is available for national and international speaking engagements. She has presented for organizations such as the National Strength and Conditioning Association (NSCA), Southern California Edison, NorCal Fitness Summit, Girls Gone Strong, and more. If you would like Melody to speak at your event, please click the button below.
With over 28 years of training and massage therapy experience, Melody has helped countless people train smart, train right, and have fun doing it.
​Read her client's success stories by clicking the button below.